Blog
Stories from my personal journey learning about and delivering Nature-rooted programs across three different countries

Empty space, drag to resize
Ever since gathering a group of storytellers together at the start of the global shutdown in 2020 for weekly livestreams, I've been getting emails and messages from people who stumble across the
recordings
and are super excited about storytelling too. Nothing makes me happier! Many are asking for further resources to support them in storytelling and I thought it would make sense to put them out there publicly as a blog too.
So, if you have an inkling to try storytelling, or perhaps already a full blown passion, here are a few resources that I know of that can help...
First of all, did you get a chance to view the recordings from our storytelling livestreams? Not only do we tell stories that we welcome you to re-tell, we also share tips and tricks about storytelling techniques and how to connect it with play and learning outdoors too. There are a total of 8 recorded videos in the playlist, and more storytellers start to join us from around the world starting at week 6. There's also a
bonus story
and a culminating video where we all share our stories about
"becoming" a storyteller
!
Danny English and Chris Holland are two storytellers who have inspired me, so it was such a pleasure to do the livestreams with them for an entire 8 weeks. Danny has more inspiration for stories on his free membership website
We Be Kids
and Chris offers fantastic resources to learn more about the craft of storytelling - scroll down to see more about that!
I've written a little bit about by own ventures in storytelling in a couple of earlier blog posts. To learn about my first time ever telling a story to a crowd, read
The Magic of Storytelling
. And to see how I started to develop the skill by writing my own stories, check out
Learning with Storytelling
.
This is a beautiful document created by my good friend Landere Naisbitt, who shares some stories she's created especially for winter time in cold climates (though they can be adapted for any season too!): Winter Stories
.
There are a lot of great books about storytelling, so many that I still want to get to! Here are just a handful that have been recommended to me:
Creative Storytelling: Building Community/Changing Lives by Jack Zipes

Improving Your Storytelling: Beyond the Basics for All Who Tell Stories in Work and Play by Doug Lipman

Keepers of the Earth: Native American Stories and Environmental Activities for Children

by Joseph Bruchac

Storytelling for a Greener World: Environment, Community and Story-based Learning

by Alida Gersie, Anthony Nanson, et al.

The Storytellers Way: A Sourcebook for Inspired Storytelling by Ashley Ramsden and Sue Hollingsworth
You can also try Chris'
The Storyteller's Playbook
to get started if a full course isn't right for you. The Storytellers Playbook is a complete mini version of the Storytelling for Outdoor Learning Year course.

In addition to Chris' courses, I've been offering a few of my own. I am deeply passionate about working towards social justice and I know that stories have a HUGE role to play in this. That's why I delivered an online workshop called Place-based and Inclusive Storytelling

. Follow the link to get access to a partial recording, and in fact please use this

20% Off

coupon as a little gift from me for reading this blog post: 20STORIES.

Also feel welcome to

reach out to me

if you'd like Place-based and Inclusive Storytelling delivered as a webinar for your community!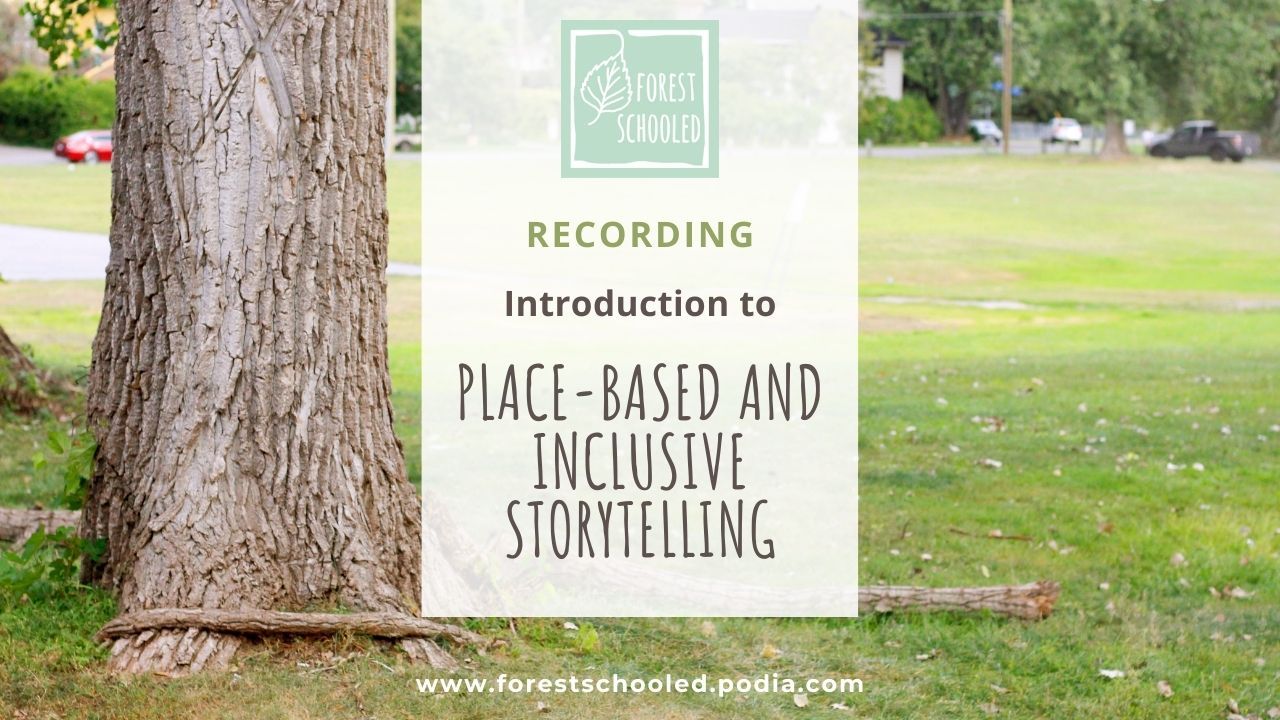 And if you want to hear Chris and me talk more about our shared love of storytelling and how I connect stories with reflection, here's a little video interview we did a while back:
Do you have additional resources to suggest? Feel welcome to leave a comment (you'll have to log-in, but don't worry it's free to do so with no strings attached) or email me directly at
[email protected]
to let me know!
Happy storytelling everyone!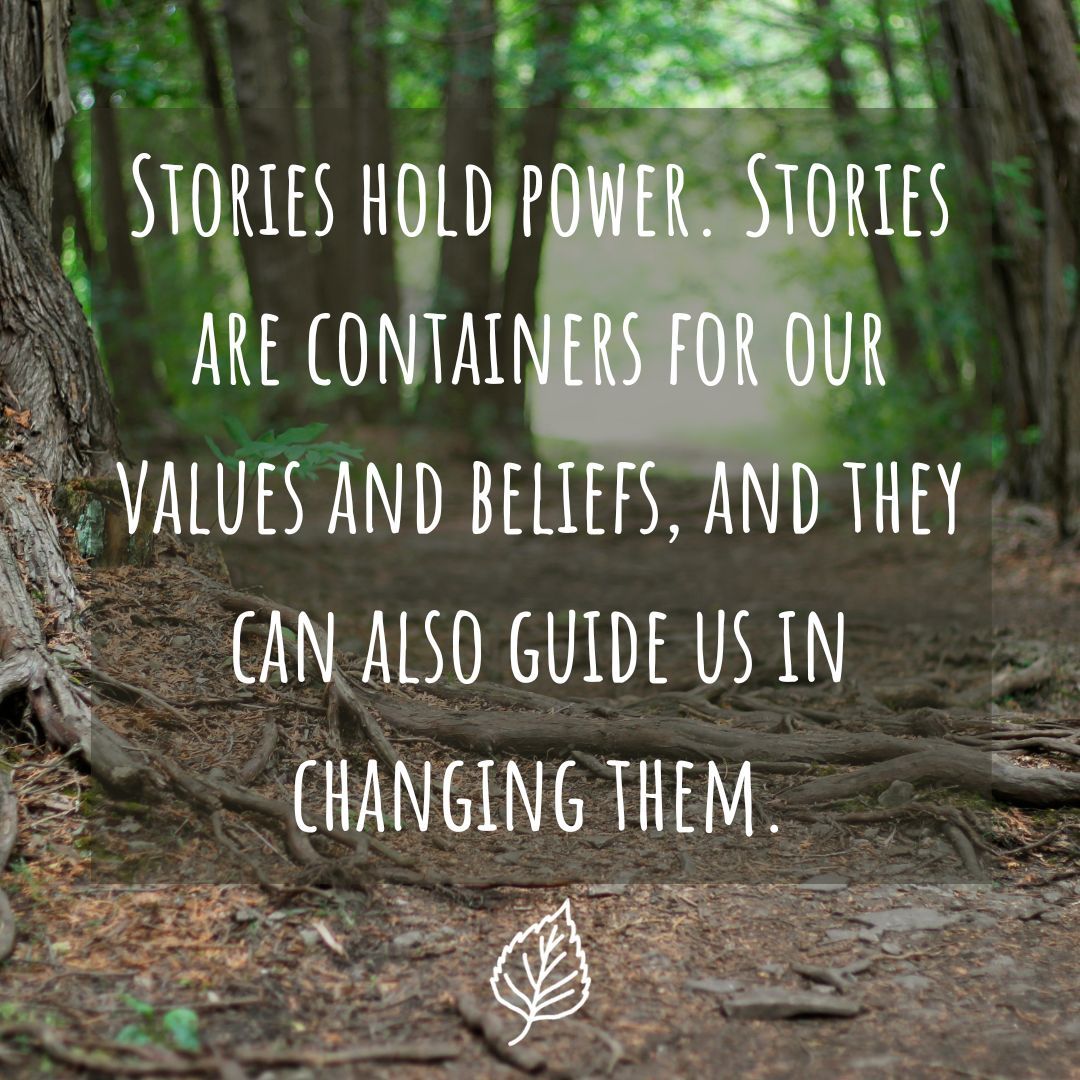 Created with