Blog
Stories from my personal journey learning about and delivering Nature-rooted programs across three different countries

Empty space, drag to resize
These are uncertain times. At moments I find myself feeling a stirring in my chest. Like a tightening. Not pain. A discomfort. I know what this feeling is. It's fear.
And then I think of cedar.
"Why cedar?" I ask myself. It's a tree that's relatively new to me, having just met it a few months ago after moving to a new home near Ottawa in Ontario, Canada. A place that is the unceded territory of the Algonquin Indigenous people. But despite the new relationship between us, cedar has come to hold great meaning for me. And I know it does too for the Indigenous people of this Land.
Cedar is an evergreen, a welcome companion during the many months where most other plant life is deeply buried in mounds of snow here in this northern climate. It doesn't have needles, though. More like scales. It reminds me of the feet of a lizard, or even a bird. It feels dynamic and alive to me. Animal-like. But it won't scurry or fly away. It's rooted to the earth, where it will stay as long as it's alive (and likely a lot longer).
I often go walking in a cedar forest near my home now. It was the first place I found comfort in this strange and unfamiliar city. It's always hard moving to a new place, and especially a new country where so much is unfamiliar. I've undertaken six significant moves in my life across three different countries. From the tropical pacific island of Hawaii, to the dry deserts and giant Sequoia forests of California, to the rainy green rolling hills of England, to the swampy valleys of New Hampshire, and now to the river valley and urban cedar forests of Ontario. And each time, alongside the excitement of the adventure, I also feel a stirring in my chest. Like a tightening. Not pain. A discomfort.
I've come to know it well.
I find that walking the Land can bring me great comfort during these times of uncertainty and fear. I've learned it's what I must do anytime I move somewhere new. Where is the nearest green space? Where are the trails? How do I get there? And I go...
As often as a I can
.
It usually takes several weeks, if not months or years, to build new relationships with people when I move. But it only takes a few hours or days with the Land... To get to know one another... To find a sense of belonging and community.
And this past year happened to teach me one of the biggest lessons I've ever learned about the meaning of community. It's something that has come to me through my many walks in the cedar forest. It's not just the people we need to be connected to for the sake of our wellbeing. It's that... and
everything else too
.
Perhaps in this time of uncertainty and fear amidst virus outbreaks and more, we may collectively learn this hard but powerful lesson. We are connected to each other... and
everything else too
.
And so I think of the cedar. It's rusty-brown coloured peeling bark. It's leaves that look like dragon's scales, loaded with vitamin C (and used by many a herbalist as medicine for colds and flus). I think of all the things such a tree has seen, and endured. And it's still here. Rooted to the earth. Strong. Resilient. Connected. Generous and giving.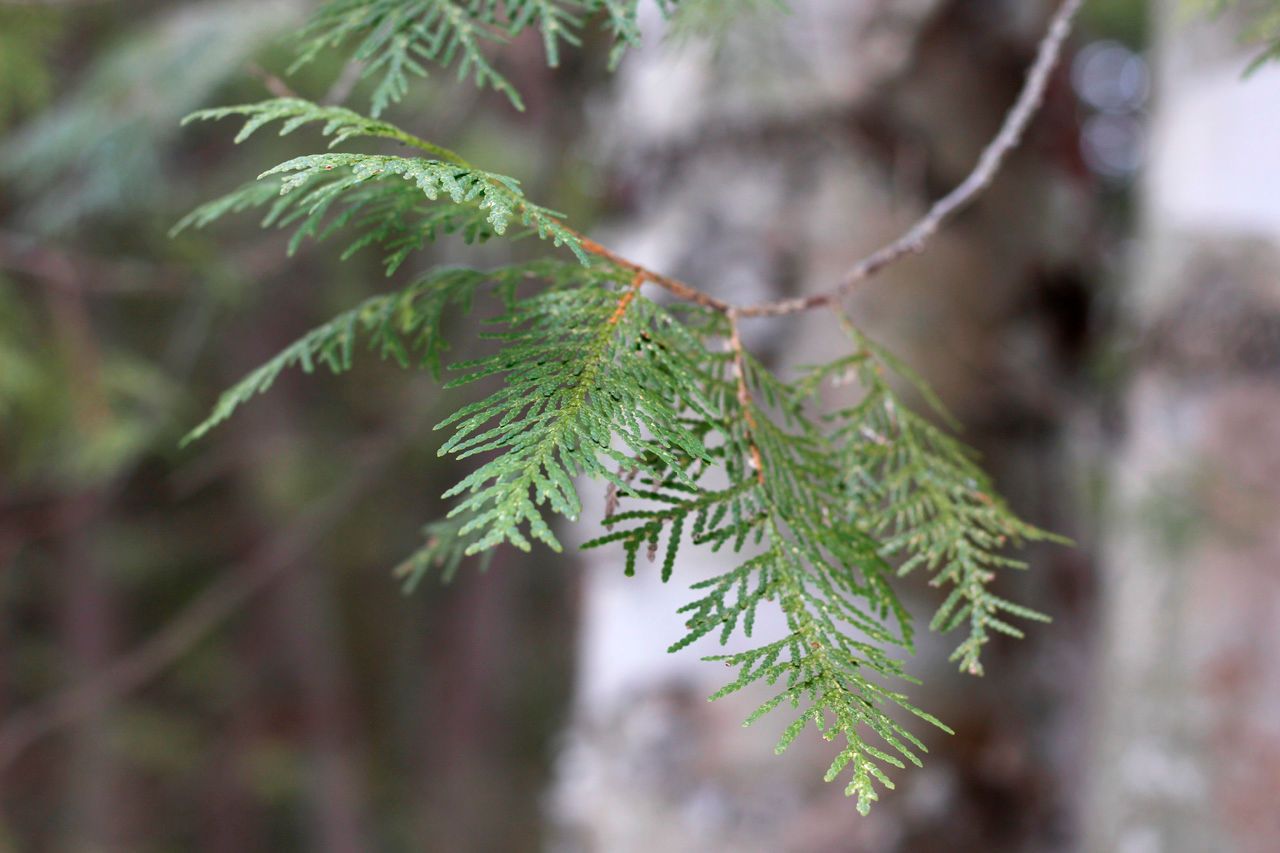 Created with