Blog
Stories from my personal journey learning about and delivering Nature-rooted programs across three different countries

Empty space, drag to resize
I started this blogging journey about a year ago and the support I've received has been incredible. This past week I wanted to say thank you by doing something new - my very first giveaway! So, on Valentine's Day I put out a Facebook post that asked people to leave a comment about their "favourite Forest School moment" in order to enter to win a new Forest Schooled notebook that I especially designed for lovers of all things Forest School (hence the graphics of bow saws, mud kitchens, dens, etc.). I had three to give away and names were to be drawn out of a hat the next day.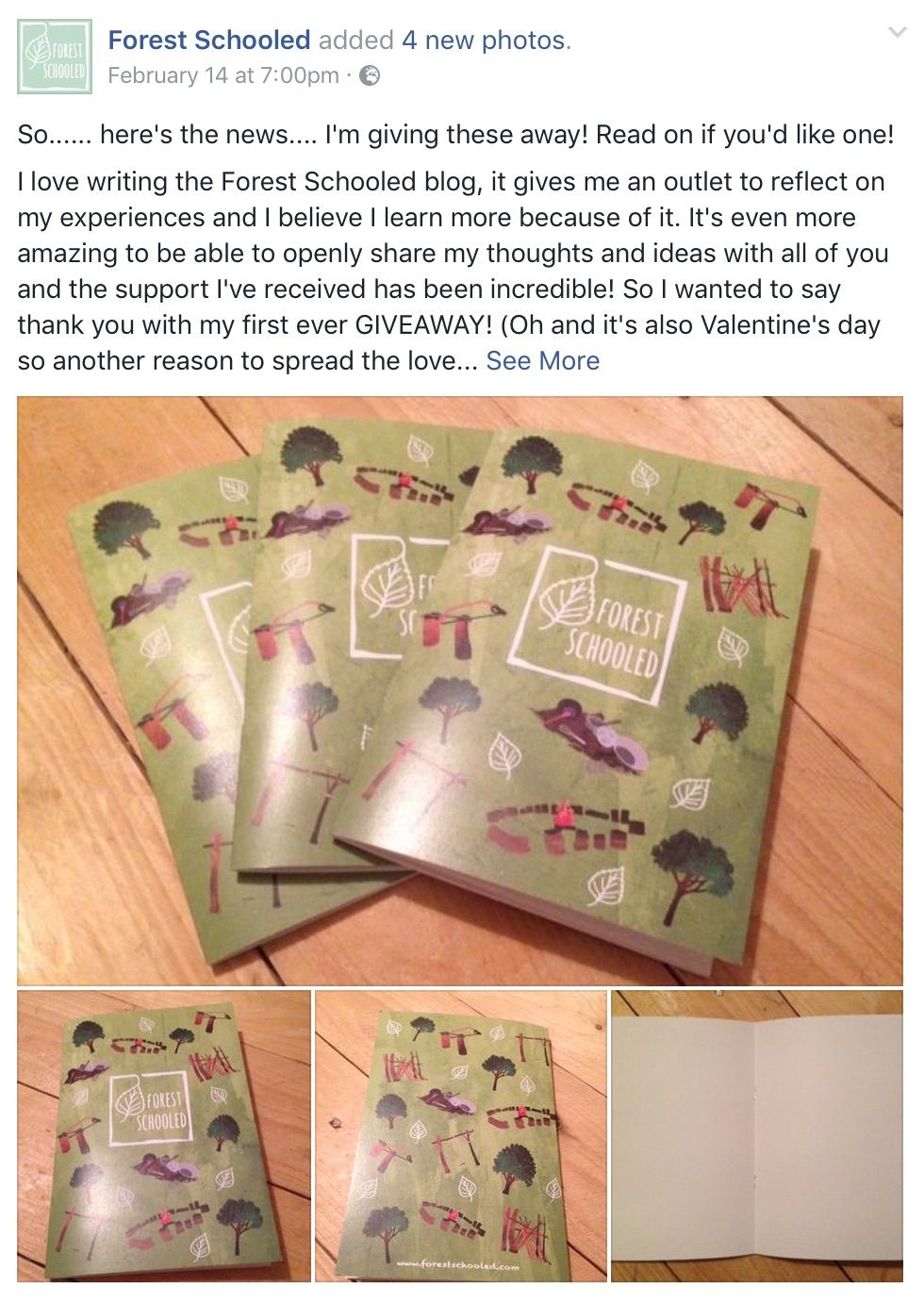 The response to this post was phenomenal. I was absolutely blown away by how many people shared their stories - stories that were heartfelt, endearing, and entertaining! I'm not "just saying that" when I say I absolutely loved reading every single one. And I felt they needed to be honoured in a way that was better than just a Facebook post that will eventually get lost to the scroll bar.

So... I turned your answers into a poster! It shows a selection of quotes from people who shared their favourite "Forest School moment". There were so many responses that I couldn't fit them all (I even made it A3 sized to try to fit more!). You'll probably need to expand the picture in order to read them or alternatively you could print the poster out and put it up somewhere (perhaps as a way to share how impactful Forest School can be with others?)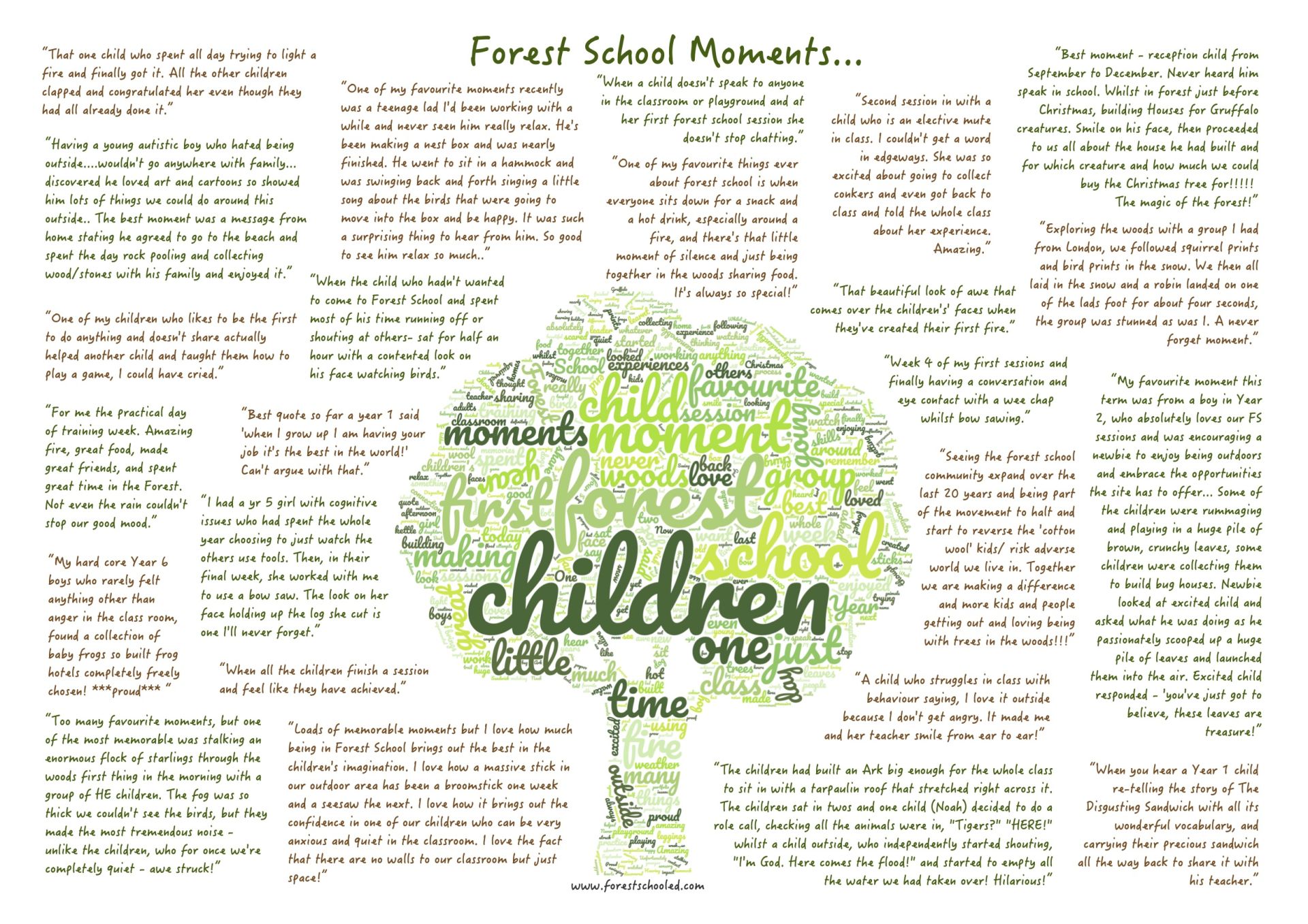 A big congratulations goes to the 3 winners whose names where drawn out of a pan (I couldn't find a hat!). I hope you like your new notebooks :)
Thanks again everyone!
Created with