Blog
Stories from my personal journey learning about and delivering Nature-rooted programs across three different countries

Empty space, drag to resize
Specifically since moving to the US, I feel like the phrase "
play is not just for early childhood
" has become a kind of motto for me. I've found that Forest School programs in the US seem to be almost exclusively associated with preschools and kindergartens and there's a kind of underlying assumption that free exploration and play-based learning is only appropriate for these age groups... it's just for
early
childhood. This contrasts with my experience in the UK where Forest School programs are available for all ages and most of the programs I had personally been involved with were attended by children ages 7 to 12.

So when I developed a Forest School inspired after school program at a local public school last spring that was available for students in Kindergarten through 8th grade (ages 5 to 13) I wasn't very surprised when the majority of the children who signed up were between the ages of 5 and 7 and we had no one above the age of 10. I figured the middle schoolers just weren't interested or were busy with other interests like sports.

But then something interesting happened...

As the program got up and running I started to get feedback from parents that their younger kids enjoyed it so much they wished their older children could come!

"Wait a minute," I thought.... "Your older children
can
come.."

One parent said their 10 year old would have come more if there had been more middle schoolers... There seemed to be some kind of mental block in which this type of program was viewed to be just for younger kids and either inappropriate for older kids or unappealing to them.

So I started to brainstorm ideas for how to make involvement in a Forest School program more attractive to older kids as well as their parents... I considered developmental theories about adolescence that highlight how this age group is developing a growing awareness of the wider world as well as a sense of purpose and agency. It seemed appropriate to offer a role that emphasized skills development and responsibility (Wood, 2017; Kegan, 1982).

And so this is what I did...

I ended up creating an entirely new role just for middle schoolers called "Youth Assistants." I worked with the school to fit this in with an existing volunteer requirement they had for middle schoolers so that the role could help students fulfill their community service hours if they wished. I then put out an advertisement for the role within the school:

"The after school program is looking for middle school students to fill 2-3 volunteer Youth Assistant roles for the 2018-19 school year. A Youth Assistant will help the program leaders with tasks and projects and act as a mentor for the younger children. In return, we will support you in developing outdoor skills and knowledge, like fire lighting and outdoor cooking, making natural crafts and shelters, and learning about the natural history of the local area. The Youth Assistant role can also fulfill community service hours.

The program takes place weekly on Monday afternoons 2:30-5pm. We are almost always outside (except in dangerous weather) so a willingness to be out in the rain, snow, and mud is essential. If you are a middle school student interested in nature-based activities and enjoy working with younger children in an outdoor setting please fill out an application form."

Almost immediately we had three applications from an 11, 12, and 13 year old and two of them started attending sessions with us last month. So far, it has made a
phenomenal
impact on the program. The younger children love having the older kids around and the Youth Assistants have really taken to their roles as mentors. The Youth Assistants have inspired and facilitated group games, like tug of war and hide and seek tag, as well as taken the lead on creating a group-wide shelter building project!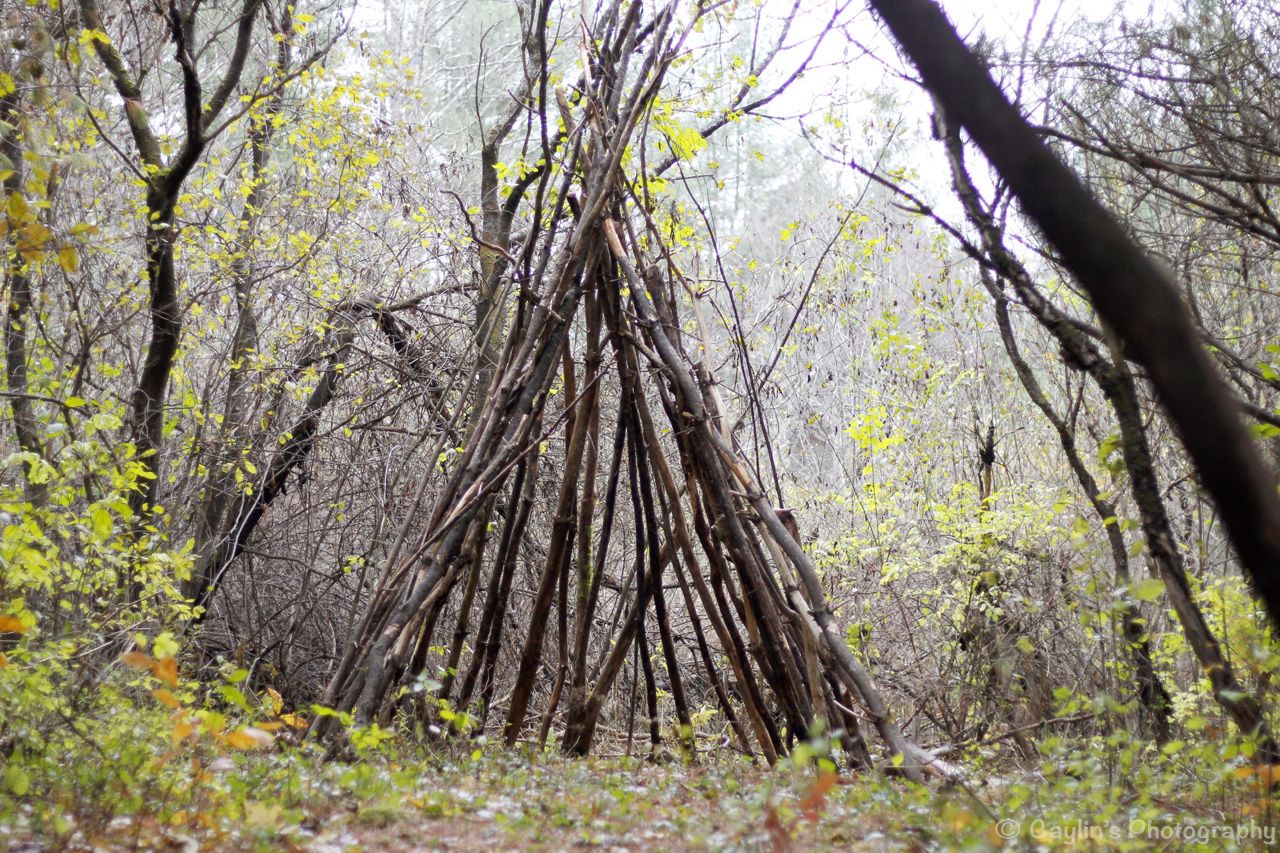 I've watched them demonstrate tenderness and care towards the younger children while assisting with projects and helping them work through negotiations about turn taking on the hammock. I've watched them take advantage of opportunities to develop new skills for themselves like lighting the fire and tying knots.

And another thing I've noticed...

I've watched them
play
. That's right.
PLAY
. They've been climbing trees, swinging in the hammock, exploring the forest and the stream that runs behind our base camp, participating in imaginary and fantasy play with the younger children...

It's been such a great reminder and affirmation for me that
play is not just for early childhood
.
Kegan, R. (1982). The Evolving Self: Problem and Process in Human Development. Cambridge, MA: Harvard University press.
Wood, C. (2017). Yardsticks: Child and Adolescent Development Ages 4-14 (4th ed.). Turner Falls, MA: Center for Responsive Schools, Inc.
Created with