Blog
Stories from my personal journey learning about and delivering Nature-rooted programs across three different countries

Empty space, drag to resize
To kick off the new year, a wonderful friend and Forest School Leader, Jess Greenhill, has written a lovely guest blog about her own 'Forest Schooled' adventure. Her story is a warm and entertaining reminder to enjoy every part of our journeys, including both ups and downs! A big thank you to Jess for a lovely piece and I hope you, the Forest Schooled community, enjoy her story!
Empty space, drag to resize
I knew when I started my Forest School journey that I had a lot of 'catching up' to do. Many practitioners come from a child care or education background, or perhaps are already delivering outdoor education or bush-craft skills via a wildlife organisation, or involved in woodland/land management in some way. Or perhaps train as a result of their children attending forest school.
I did not come from any such 'logical' background! I was a writer (a very sit-downy job!) and 'crafter' mostly textiles. The most time I spent outside was walking my (somewhat neurotic) springer spaniel.
Needless to say when I started training EVERYTHING was new.
There were many points along my journey where I was pretty sure I'd bitten off way more than I could chew! The only card I had to play was dedicated (some would say foolhardy) optimism and deep love and belief in this incredible concept.
I took a lot of emotional and financial risks, changing my entire career and in truth my life. I self funded my Level 3 and when I went home at the end of that incredible 1st week of training, I was still yet to secure placement. I had no 'friends or colleagues' in the industry, no children, and no contacts. I had no idea where I could complete my 6 sessions to even qualify to come back for assessment week. Winter was fast approaching & I was also trying to learn to identify everything with no leaves!
I was so far out of my comfort zone I couldn't even see it in the distance.
Fast forward to a year later and I realise that what I perceived to be my greatest challenge is now what makes me unique as a practitioner. I share that 'journey of discovery' with the children I work with.
I learn alongside them
, I enjoy the space with a vigour that is reserved for those who still remember the days (because it was not so long ago) where they sat in an office with 'daylight bulbs' instead of daylight. I delight in watching child development theory played out in front of me, when I incorporate a new found theory to a session.
I am still learning, I value the learning process and so (I hope) I encourage an environment within my sessions where there is
no pressure for perfection or 'achievement'
but a recognition of the journey. I have also known fear and challenge that seemed insurmountable, which means I can empathise with the children I work with. I can help them to reverse engineer the process, break it down into 'bite sized' chunks.
I delight in playing
, and encourage it in others (of all ages!)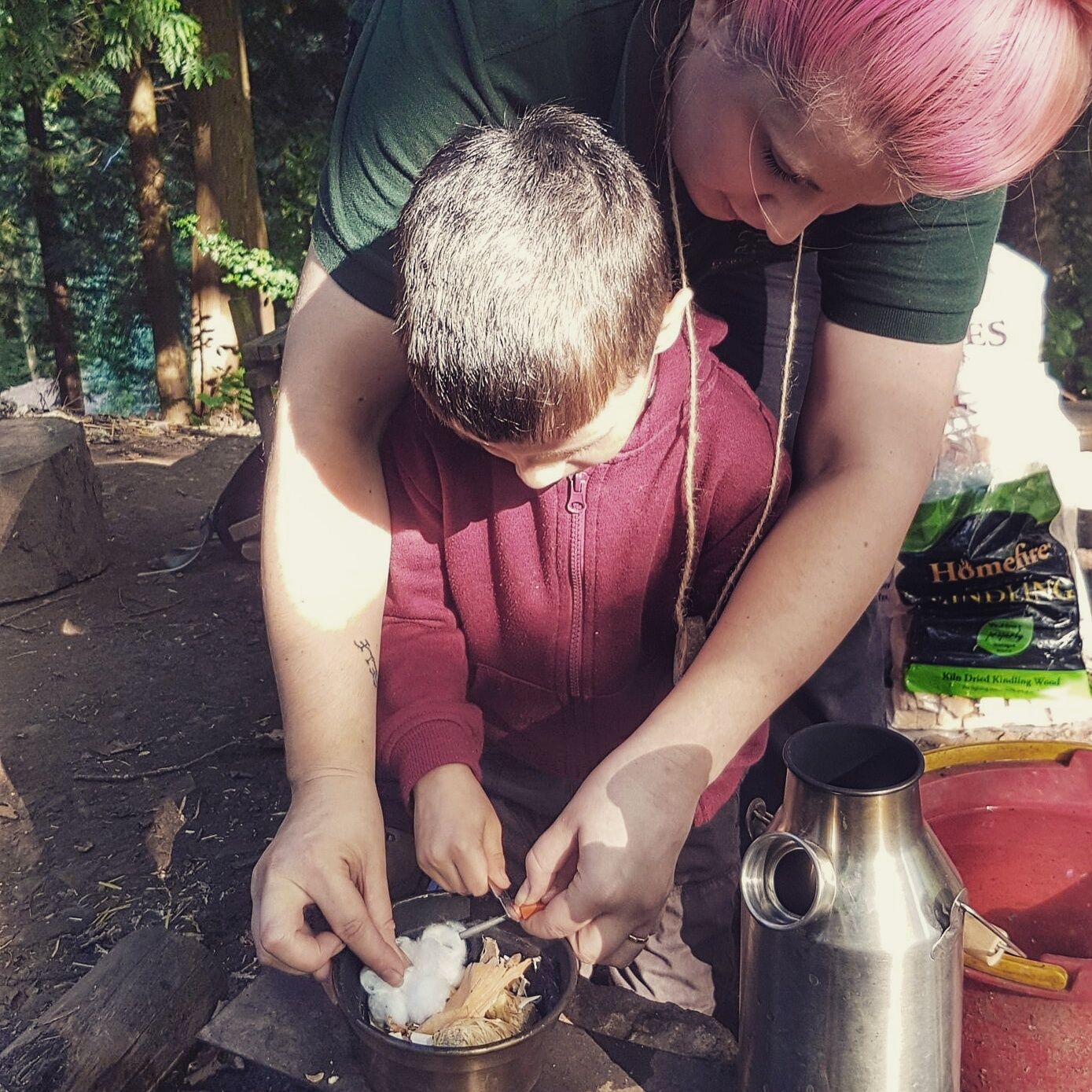 When I first started working with groups I was terrified, I had no experience in what to do or how to 'manage' groups of children.
I felt for a long time that I was totally winging it
. I didn't know how to speak to them, how to engage with them, what to 'do' or how to be.
I knew lots of theory but when you stare into the cold and uncompromising gaze of a 5 year old your mind goes blank! About 6 months in a little chap mid session said to me
'You're great, but where's the teacher?'
The panic that hit my stomach in that moment must have been clear across my face 'I'm not in control, they don't see me as in charge, they are literally expecting someone else!? I am the warm up act, how can they possibly feel safe and secure?!
They know I don't know what I'm doing!'
I panicked, and then laughed it off (because that's what you have to do as a grown up in charge of 10 small children.
You cannot lose your shit and have an existential crisis while pond dipping.
That's not a thing)
Then I went home and 'reflected hard'…with wine. Then I reflected some more (without wine) and realised
yes, he was right, I wasn't a teacher
. I didn't want to be a teacher. I was not there to 'teach him' and if he was able (at age 4) to sense the difference in what I was (compared to what he understood a teacher to be) then actually
I was in fact 'forest schooling'
. And that, was a very good thing.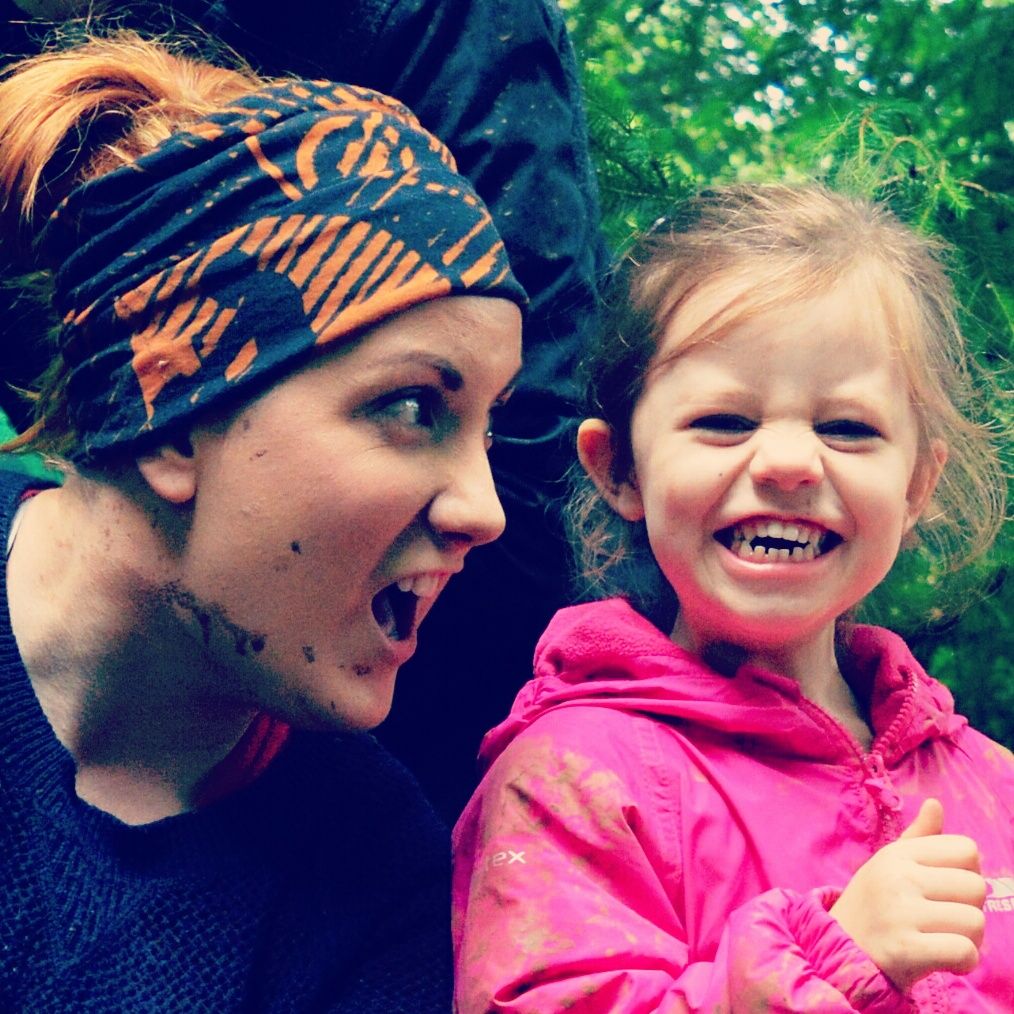 Empty space, drag to resize
To leave us with one final giggle, Jess included her own 'Forest School Funny':
"A keen reminder of the very literal interpretation of language by children"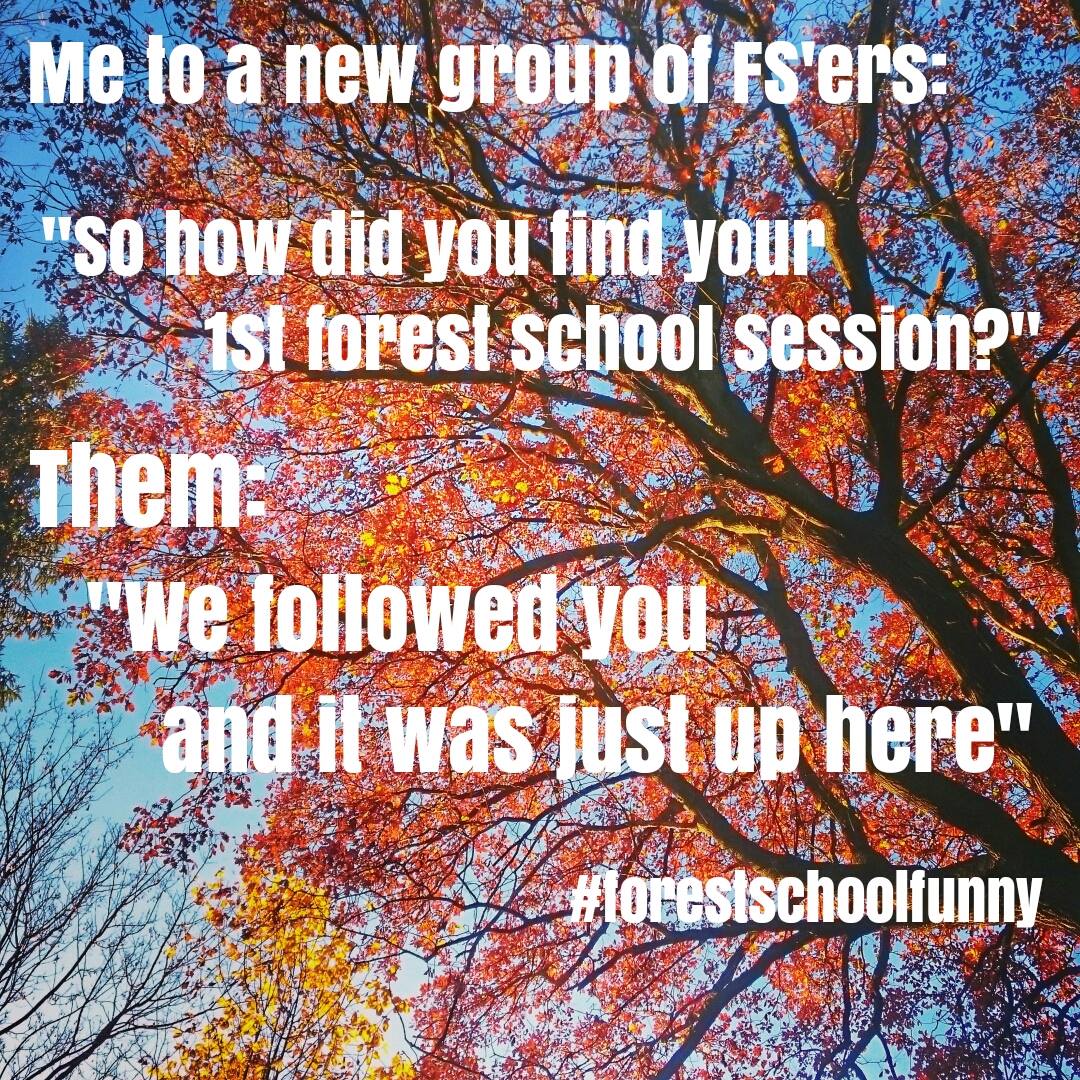 Empty space, drag to resize
Jess is a Forest School Practitioner with
'
The World Outside'
– based at Bodenham Arboretum in Worcestershire. Jess works predominantly with Under 5's, Adults & Families, whilst 'The World Outside' also delivers Learning Outside the Classroom, bespoke sessions for organisations & groups, Home Educators Network, Curriculum Linked School visits & private parties alongside their regular Forest School provision
Jess can be found (still mostly winging it) playing and crafting in the woods here…
Created with