Blog
Stories from my personal journey learning about and delivering Nature-rooted programs across three different countries

Empty space, drag to resize
How do we help people of all backgrounds feel welcome and a sense of belonging to the places we live? This was a question that came up during the final call for an online group I've been hosting over the past 1.5 years called "GROW awareness & action: facing colonization in our work with the Land."
In particular this question focused on how we can help people who have moved from somewhere else, as immigrants or refugees, build new connections in a place not tied with their own ancestry.
There are so many ways to think about and answer this question but during the discussion a specific memory came to my mind.
As someone who has moved a lot, I always feel a disconnect for a while with the new place I've arrived in. But even though everything is different, there is always a plant or animal or rock or something that REMINDS me of where I've lived before.
As a child growing up in Hawaii, I was taught some of the native traditions like weaving with
Lauhala
, a plant with long flat leaves. Making bracelets was a simple craft to practice the act of weaving and I made lots of them as a child.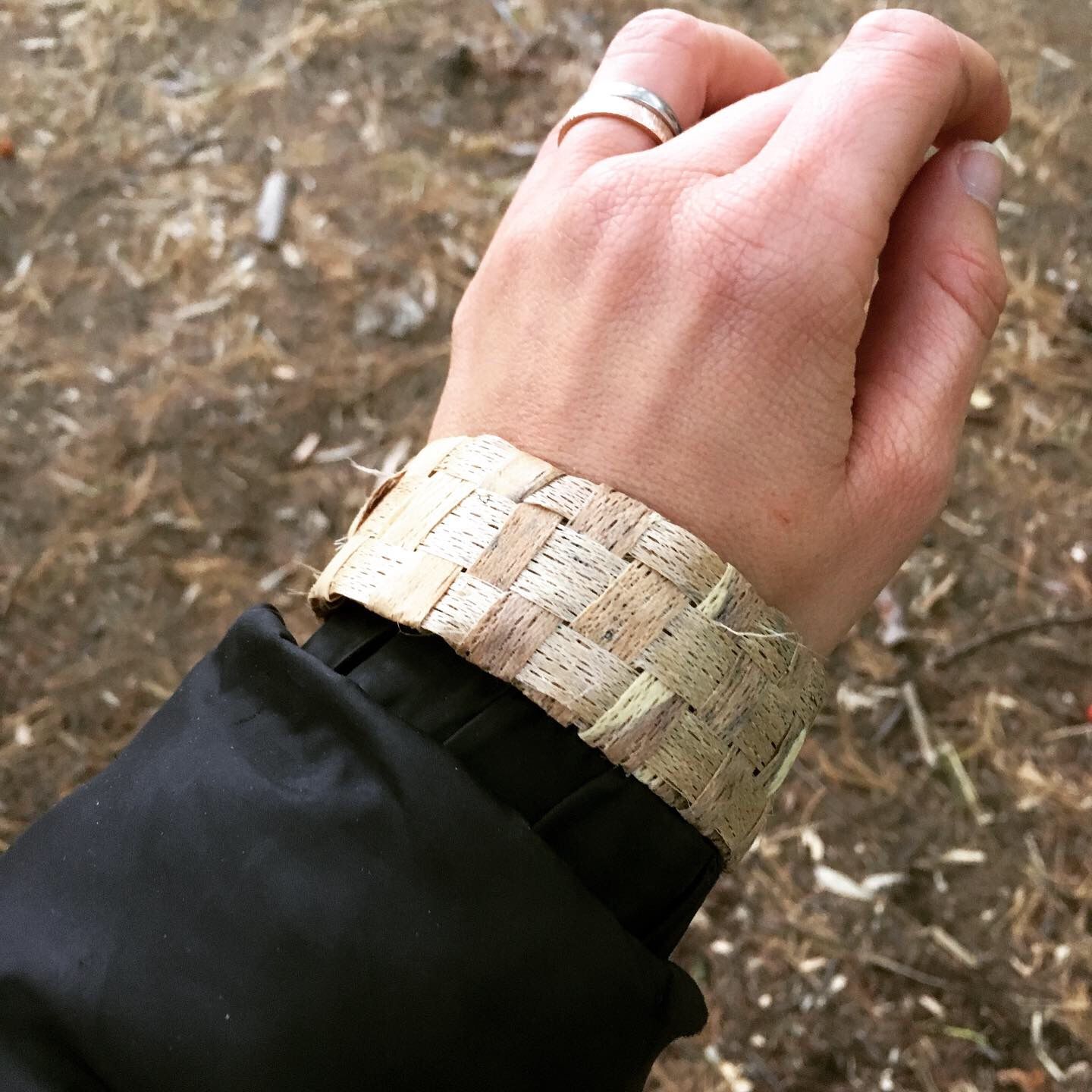 I have not seen Lauhala since I left Hawaii, but the long flat strips from the bark of the Basswood tree here in Canada REMINDED me of Lauhala.
So one day I dug up decades-old memories of how to weave the bracelets from my childhood, tried it with Basswood, and it worked!
Now I have a connection to Basswood, in a place that is my new home.
What also helped was a person who showed me how to harvest the Basswood took interest when I said, "That looks like a plant I used to know called Lauhala." They then encouraged me to take some home with me so I could work with it. They made space for my memories to feel important even though they had no idea themselves what Lauhala was.
For me, this is one small but significant way we can help foster relationships to place, even when they don't feel entirely like the places people have known before.
If you've moved, what have you noticed in the natural world that REMINDS you of somewhere else you've lived before?
Created with