Online Professional Learning Community
RESTory our World
This package is to join an online professional learning community to support storytelling for outdoor learning and nature connection.
This Professional Learning Community is coming soon!
Pre-register your interest by entering your email above. Those who pre-register will be given priority enrollment when it opens.
Note:
I believe everyone deserves access to learning. That's why I offer a "pay what you can" option as well as some full scholarships for all my offerings. If this is something you need, please get in touch with me at caylin@forestschooled.com or select the appropriate coupon below to enter during payment.

LEARN20 - 20% OFF ($12 CAD per month)
LEARN40 - 40% OFF ($9 CAD per month)
LEARN60 - 60% OFF ($6 CAD per month)

Equally, if you are in a position where you can financially support others and would like to donate to the scholarship fund, get in touch with me at forestschooled@gmail.com.
Description
REST stands for Reflect, Encourage, and Share Together…. for storytelling

ABOUT THIS PROFESSIONAL LEARNING COMMUNITY:
I am not an expert storyteller, though I've had a real passion for it for many years. Rather than a typical "course" format, this is a professional learning community which means we learn together!

Guided by shared resources, our own interests, and a little bit (actually a lot) of magic from the natural world, let's learn about and practice the art of storytelling as it connects with our work outdoors.

It will include three live 1.5 hour group calls (see topics below), as well as access to a private online community platform to continue to support one another in between calls.

TOPICS COVERED:
Embedded within all of the following topics will be support and discussion around the connection between storytelling and anti-racism, diversity, equity, and inclusion:
Call 1: Suggested Topic: Introductions & Storytelling Ethics
Call 2: Suggested Topic: We are all Storytellers: Finding our unique voices & styles
Call 3: Suggested Topic: Weaving stories together with the natural world & our wider communities

*Note: Recordings will be available for those who can't make the live calls*

Context
If you stand in front of a group of kids, or people of any age, and start spewing out facts or ideas about a particular topic (like common trees found in the forest, for example), eyes will probably glaze over. There might be a few people with a particular interest in trees who remain attentive, but it's likely that most will lose interest fairly quickly. But if you stand up in front of that same group of people and tell a story, something different happens...
Good storytellers can transform an entire audience. A noisy and squirmy group of children can transform into a still and silent hush of eager eyes pointed directly at the storyteller as they begins to speak. It feels like magic - like somebody has cast a spell over everyone listening.
So why does this happen?
Some interesting research from
Uri Hasson of Princeton University
recorded people's brain activity during storytelling events. The research indicated that "our brains show similar activity when we hear the same story. In one study, five people listen to the same personal story told aloud. Before the recording begins, their brains show rather different activity—then once the story starts, their brain activity becomes synced, or what Hasson calls 'aligned.'" (Ha, 2016).
Sounds phenomenal doesn't it? And certainly gives credence to the notion of stories as a very powerful form of communication.
In this
Online Professional Learning Community
, we'll gather together to learn more about the art of storytelling, with opportunities to practice and build our confidence to share stories with others. This is for anyone and everyone who is interested in building their storytelling skills to meet (virtually by Zoom) to have discussions, ask each other questions, and offer further support as a community.

Those who are unable to attend the live calls will be sent a recording to view afterwards. There will also be the opportunity to send questions in advance so even if you can't be there with us live, we can still support you!

NOTE: All calls will be recorded, which includes audio and video. You can choose to turn your video off if you'd prefer.

TERMS & CONDITIONS
1. Please note that no refunds can be given for online purchases.
2. The fee is per person. If you have a friend or colleague who would like to join the calls with you from the same device, they will need to also be enrolled.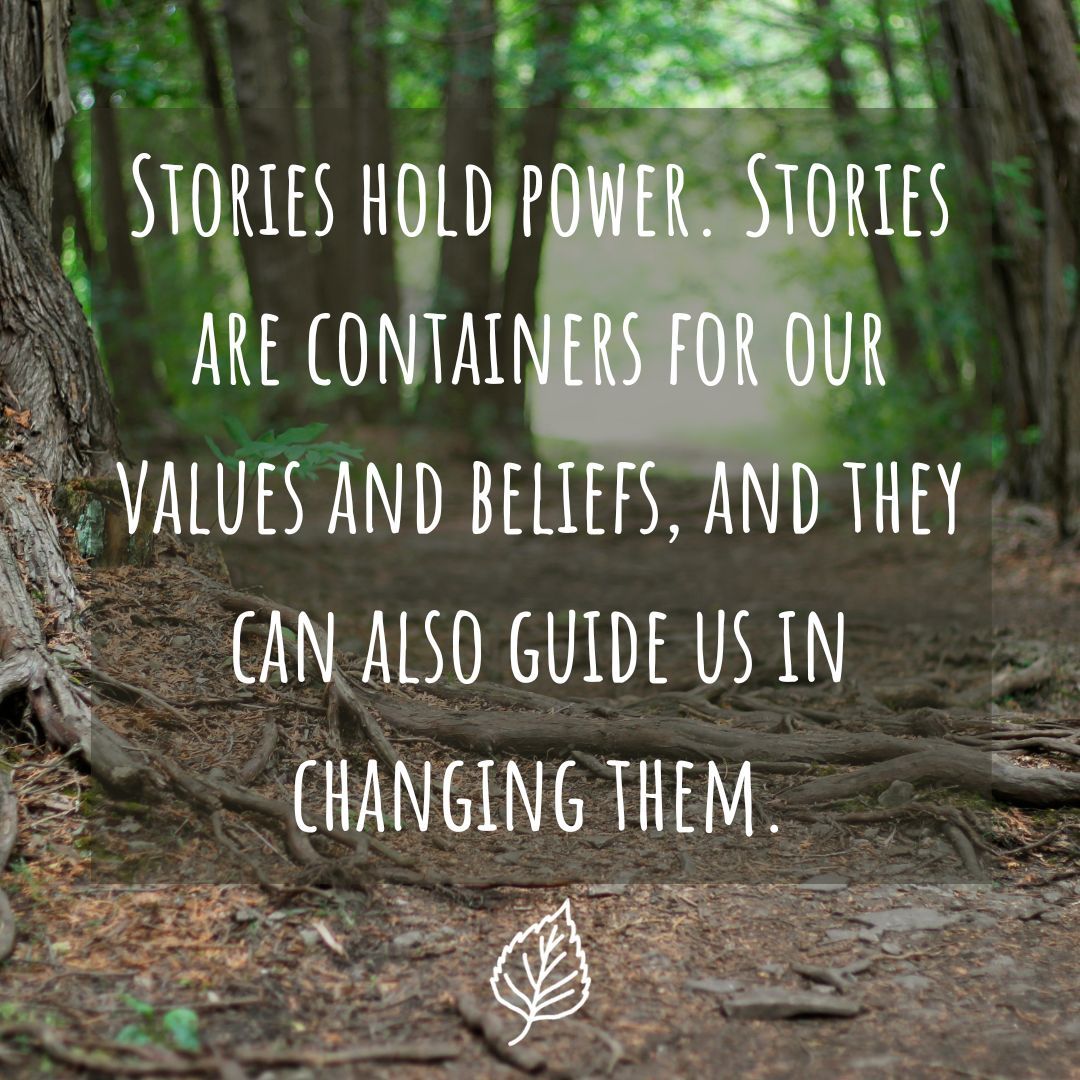 What people are saying...
"I really felt comfortable with this group of people. Caylin is so experienced and does so much research to prepare for any course that she runs. She's always available for support. The special guests were so valuable. I gained so much knowledge from all the resources, including everyone who participated."
Lisa Slater
"What great stories these were... I'm glad I made time to listen to these beautiful and inspiring stories. Every week they give me more strength to take up the role of storyteller myself."
Participant
"I found it very helpful and encouraging. Great to be involved and would like to take part in further sessions. Great to link with people from all parts of the world and the UK and learn from each other. Very stimulating/thought provoking, helps to feel part of a wider community"
Participant
"All the stories are thought provoking. I'm inspired to dust off some old stories and create new ones. Thank you for these gentle moments of connection. 😊🌿"
Participant
"The combination of the virtual meetings and the course syllabus are a nice balanced way to learn and connect with others. I also really enjoyed having many examples of live stories being told by yourself, Chris and Danny and some of the participants. It was really inspiring and helpful to see storytelling in action and examples of various strategies."
Participant
Created with