e-Book
Forest Schooled, The e-Book
Forest Schooled, The Book was first published as a paperback. Now it's been turned into an e-Book so you can access it digitally from any device!
About the making of this book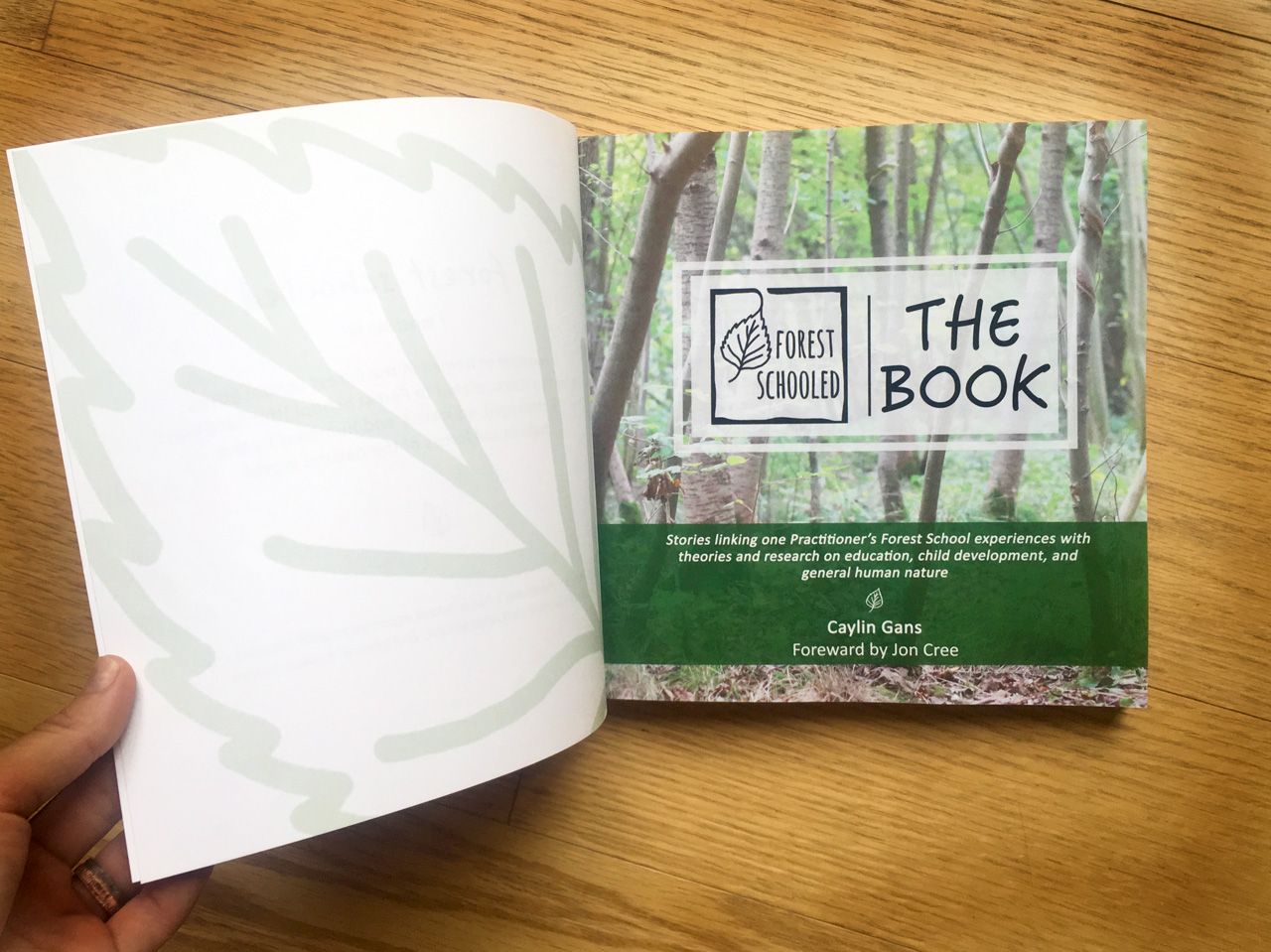 Okay, you know that feeling when you have an idea and then someday that idea becomes a reality? It's an amazing feeling and one I am so happy to share with you now! After years of writing Forest Schooled, my stories are now nestled within the pages of a book alongside high quality full colour photographs I've lovingly taken over the years while out delivering programmes and exploring woodlands. I have rejoiced, cried, and stressed out while making this project come to life. It was a journey in and of itself to create a book about "my forest school journey." But hey, it wouldn't be Forest School if it didn't challenge, stretch, and transform us, right? After all that's the point of getting Forest Schooled...
So I hope others will truly enjoy having these stories in print, to read, reflect, and continue to inspire each other to do this work. THANK YOU to all of you for your support in getting here. The book is available for purchase through Amazon or as an e-Book.
I am really honoured and excited that there's been so much interest in my book since I published it in September 2019. I wanted to put it "out in the world" just to have my stories and photos lovingly gathered in one place, but couldn't have predicted how others have responded to it. Online orders keep coming in and I have also found out it's being assigned and recommended in graduate-level courses at universities and by Forest School training providers in multiple countries! My former university even published an article about it, which you can find here. I am blown away, really encouraged to continue doing this work, and deeply grateful
What people are saying about Forest Schooled, The Book...​
Another fantastic Forest School book. This one, by Caylin Gans of Forest Schooled is brilliant. It's a book I wish I had written but I'm super happy that Caylin has.
— Lily Horseman, Former Chair of the Forest School Association, UK
I would definitely say that this set of stories is so meaningful that you cannot help but walk and live through these experiences. It is hard not to be touched by these tales, documented by Caylin from when she started her Forest School path, on training to become a level 3 practitioner, to well into her Forest School years. I would hasten to say of all the blogs about Forest School this is the one to read, as it gets to the nub of what it means to be a reflective practitioner.
— Jon Cree, Founding Chair of the Forest School Association, UK
A capacious and insightful read with beautiful photos and art! A must-read for anyone who wants to know more about outdoor learning and Forest School/Days! I am writing my masters thesis on nature-based learning, and this book has been a huge resource for me!
— Lara, Masters Student, USA
Created with