Mentorship Package
Business as Nature Connection - Mentorship Package
We need a different way of living that centres the health of our communities in all that we do. Join me in this brave and challenging task to re-imagine the business world!
Caylin is a great listener and mentor. She takes time to ask you what you need or what's happening throughout the process. Caylin is great at making connections between what's happening in my learning process and what she's learned along the way. There were times when I was feeling doubtful and discouraged, and Caylin helped me get unstuck and moving forward. I felt like I gained a friend throughout the mentorship.
Bryan Morales, Massachusetts USA
Fox Kit Cooperative
Caylin's mentoring and consultation was invaluable to us in the process of designing and opening our outdoor program for young children. Her depth of knowledge and experience is reflected in her thorough library of authored and gathered resources, which include a multitude of articles, posts, and documents covering both practical and philosophical considerations. This breadth of work is matched by her evident passion for nature programs and sincere desire to help others carry out this truly meaningful work. Caylin became not only an educator for us, but a champion of our efforts and a willing ear to listen to our story. Her calm, supportive demeanor invited our true expression of questions, concerns, and thoughts; everything we discussed felt valued and she always had relevant advice or information to share during each consultation.
Caylin always responds in a timely manner, and is incredibly easy to communicate with. We feel grateful for our connection to Caylin, and her openness in remaining a resource to us as we continue our journey.
Amanda & Joe, California USA
Caylin's mentorship was extremely thorough. I was provided with an abundance of resources (more than I expected!!) that I could go through - and can refer back to - as I grow my programs.
She was available & flexible when I needed the talk things through, ask questions, and need her support while dealing with situations that arose. She was extremely flexible and willing to follow my pace. As a parent, an employee, and an entrepreneur this was important for me to know I could take it at my own pace & not over-extend myself.
Caylin is such a beautiful human - kind and empathetic - and has a wealth of knowledge!! I'm a forever fan!
This is a package for entrepreneurs, creators, movers and shakers who want to start or re-envision a business that places the Land and community at the heart.


This package includes tailored support from me (Caylin, the creator of Forest Schooled!), to help you in your business development journey.


I take a reflective approach to business design that is grounded in appreciation and respect for the natural world, and works towards ecological and social justice.

This is what it means to be "Nature-rooted," a term you may hear me use sometimes! (Click here to find out more about how this term was coined).


Having lived in 3 different countries (UK, USA, and Canada), delivered programs to a wide variety of audiences, and started a business serving both local and international communities, I've developed a unique method for business that centres the wellbeing of people and the natural world, and views profit as a means of energy exchange and opportunity to redistribute wealth rather than the goal itself no matter the cost.

This is a self-paced mentorship program, which means you can work through the materials and schedule calls according to your needs and commitments, and my availability. The estimated time commitment to work through everything is 4 to 9 months.

This package is ideal for those who already have an idea of the business they wish to create or re-envision (e.g. a nature school, a consultancy practice, training programs and courses, etc.) and are seeking further guidance from an experienced professional.

This is not a certification nor does it constitute legal advice, so be sure to follow qualification and legal requirements relevant to your country and context.
My Story
The truth is, I didn't really want to run a business. Business to me was about profits, and spreadsheets, and marketing - "selling" your idea or product to others in order to make money. Transactions.

I wanted to be outside, engaging with the "real world", feeling the sun, rain, and wind on my skin. And helping others do the same. I wanted to immerse myself in meaningful work, where I could feel I was making a difference and supporting communities (human and more-than-human) to thrive. Relationships.

And I believed, and still believe, that learning should be free. Why should the opportunity to deepen our understanding of ourselves and the world be restricted to those with the privilege of a full bank account?Especially when that privilege is often determined by circumstances beyond our own control. The luck of the draw. Those who score an upper hand when they are born (including myself!) continue to hold that upper hand?

I used to believe being community- and ecologically- minded in this world just wasn't possible.
Until I started listening to, and believing, that there is a different story to be told, while opening myself up to the voices of those who have been formerly disregarded and silenced.

In times past when I noticed businesses and workplaces not holding themselves accountable to values of equity... inclusion... justice... (for people and the environment), I tried to speak out. Do you know how often I heard a version of the phrase, "We're not ready yet..."? And in moments of fear I would quiet down, tell myself I needed to be more patient, that it was me that was causing the problem.

I've stopped doing that. If others aren't ready, then I'm going to try it myself.

We need a different way of living. A way that centres the health of our communities in all that we do. That builds trust and authentic relationships. That acknowledges modes of exchange other than money and does this through the lens of reciprocity. That works to restore and repair damage done.

That is why I turned Forest Schooled into a business. Was I scared? S***less. But I didn't see another way. If business was still the language of this world, then I was determined to learn it and craft some new words and sentences until I had a way to dialogue in a manner that speaks to my heart.

And that's just what I've done. I've managed to create a business that has brought me closer to the natural world and its rhythms, nurtures my community and myself, and provides me with a fulfilling income while also finding ways to redistribute wealth to those who are under-served and underprivileged.

If you're another soul out there working to do things differently too, this package is for you! I will guide you through philosophies and frameworks for business that have inspired me, and share a variety of resources you can tailor to your unique vision and circumstances.

If needed, this package will also help you create (or re-envision) a business plan inspired by the processes and principles of the natural world. It includes "translations" to business terminology and methods so you may use it to communicate with people of all backgrounds, whether they are "all business" or "one with the trees."
I will also help connect you to a network of like-minded entrepreneurs all over the world who I've had the privilege to get to know. I truly believe the more we support each other, the more strength this new story gathers, and the more likely it will be to inspire change.

And wrapped up in all of this is the invitation to design a business that can help you grow your relationship to the natural world. This is us reframing Business AS Nature Connection!

Join me in this brave and challenging task to re-imagine the business world!

NOTE: By signing up you acknowledge that any information shared does not equate to legal advice and it is your responsibility to get guidance for complying with rules and regulations in your region.
Elements of this mentorship package
The core of this package is my unique online course "Business as Nature Connection" that walks you through crucial steps for creating and running a business, through the lens of connection to the natural world and social and ecological justice.

The following are what you'll gain from taking part in this package...
Sharing Your Gift through Business
Learn to reframe "business" as a friend, a tool, and a guide that will help you to share your most authentic self with the world in ways I know will uplift and support others too (humans and more-than-humans alike). Design an intentional business that aligns with your values and follows Nature's rhythms.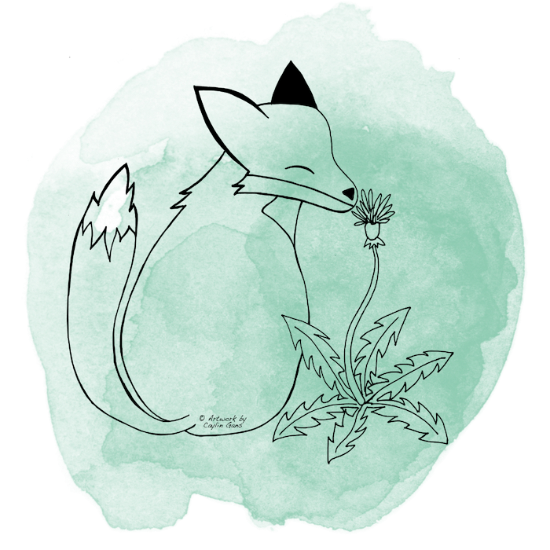 Business as Reciprocity
Discover and create business models that centre relationships with our communities through the lens of reciprocity. What can we give before we take and how can we pay it forward? Learn about business and pricing strategies that consider money as just one form of currency, and a part of a fulfilling "energy exchange" you receive for sharing your gift.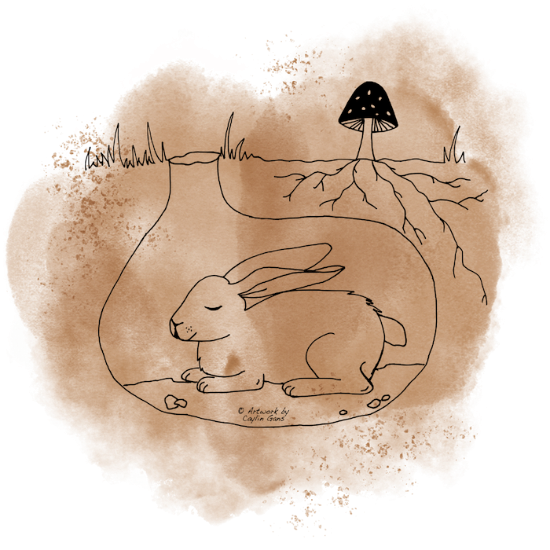 Tend to Your Community and Secure Your Business Roots
Get comfortable with "marketing" as a form of communication that helps you to make connections and strengthen relationships. Build strong foundations for your business (or secure roots as I like to call it!) with systems for smooth business administration.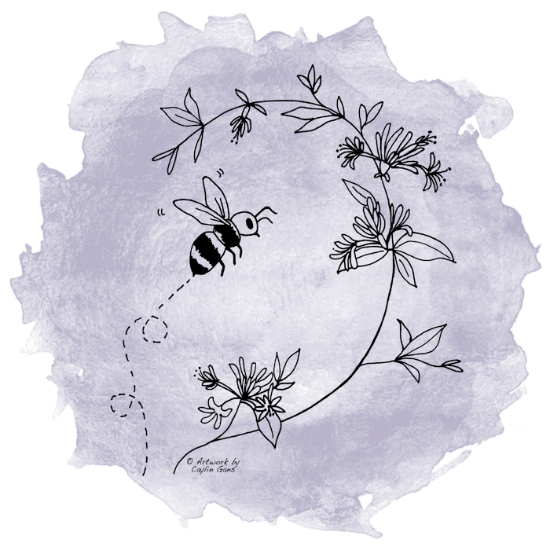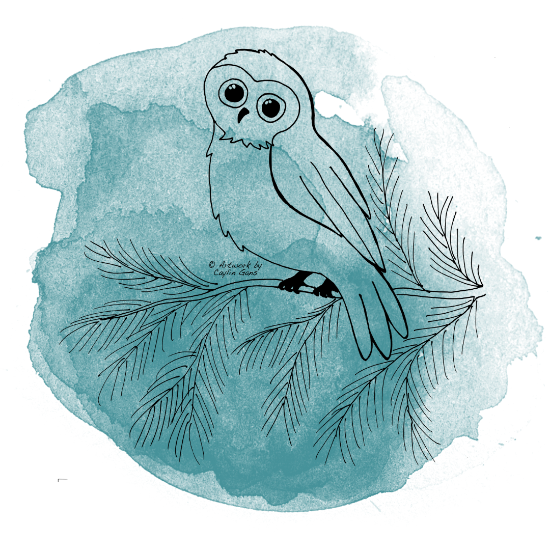 Personalized support
In addition to all the online resources, this package also includes personalized support through
5 one-hour video calls
with me to answer your questions and supply any additional resources tailored to your situation and circumstances.

These are one-to-one calls tailored to your specific needs!
The wealth of information was astounding. I valued that greatly, and initially felt a little overwhelmed trying to process it all! In this respect Caylin's zoom support calls felt hugely supportive, especially since it allowed us to tailor her mentorship towards my specific goals. Even though there was a ton of information, it felt personal and articulated in such a way that I still felt connected to eco-centric values.
Kellianne Hamburg, New Hampshire USA
Caylin offers tailored mentorship which covers all aspects of developing a nature-based business from community consultation and content design right through to the technicalities of using online platforms to communicate and the best way to serve our audiences. I highly recommended Caylin's mentorship programme if you have the seed of an unique idea for a nature-based business, as her programme will help you to nurture this seed, bringing it up to flourish in a world greatly in need of nature-based communicators.
During the first weeks of lockdown in March 2020, I joined Caylin's Fireside Fridays. I was immediately motivated to start my program. I am a children's author and playful movement therapist who dreamed of taking my programs outside. Caylin helped me every step of the way with her natural connection to business and her experience in starting nature programs worldwide. In addition, she has developed invaluable online resources that address many current social and ecological needs. Within a few months, I began hosting parent and child outdoor programs in my backyard.
Libby Piper, Pennsylvania USA
There's so much bundled up in this package!
You'll also get access to all of the following resources:
\Learnworlds\Codeneurons\Pages\ZoneRenderers\CourseCards
How to take part in this Mentorship Package:
Let's start with a free 30 minute initial consultation call (usually by Zoom) to meet and chat more about how I can support you. That way you can get all your questions about it answered before committing to anything.

Cost:
The value for this package is $750 CAD. I'm offering a 20% discount to participants in 2022, making the total cost $570 CAD plus $25 CAD transaction fees (Please also note my
Pay What You Can Policy
).

In return, you'll be asked to provide feedback as you engage with this mentorship package to help me refine and improve it for the future.

Excited to work with you!
Not in Canada?
I work with people worldwide! Click the button below to convert to your currency.
About Caylin
Caylin is the creator of Forest Schooled and is a practitioner, consultant, and mentor in environmental education, nature- and play-based pedagogies, and Forest School. She has a MSc in Environmental Education, over 12 years of experience developing and delivering outdoor programs, and is the author of
Forest Schooled, The Book.
Created with